TRADING ROBOT • AUTOMATED TRADING SOFTWARE • EXPERT ADVISOR
Automated Trading with Galileo FX
Ensure Profitable Trades with Automated Precision.
If you're actively trading in the forex market and seeking a reliable automated edge, you can confidently maneuver through market ups and downs with Galileo FX and its advanced features, including:
Complete Automation: Our robot independently opens and closes trades based on your specified settings, offering a genuinely automated experience.

Over a Hundred Backtests: Tested rigorously across various currency pairs and market scenarios, focusing primarily on the latest data.

MT4 & MT5 Compatibility: Seamlessly integrated with both MetaTrader 4 and 5 platforms, ensuring smooth operation.

Customizable Settings: Easily define your risk thresholds, select currency pairs, and even dictate trading hours.

Transparent Mechanisms: Stay informed with our transparent algorithm logic, understanding the rationale behind each trade.

Market Dynamics Mastery: Specifically designed to thrive in challenging market situations, from high spreads to sudden news-induced shifts.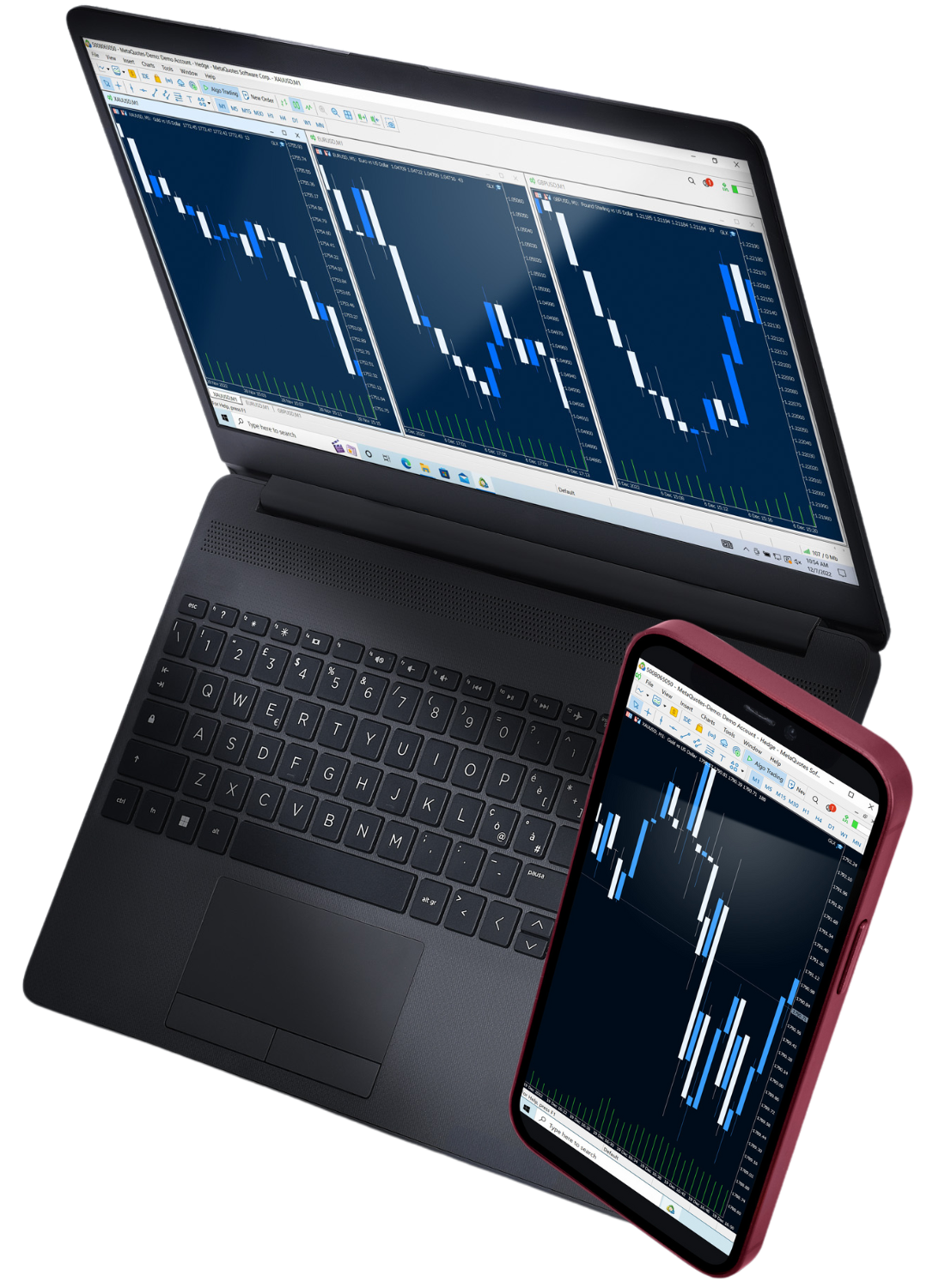 Dive into the mechanics and intricacies of Galileo FX, an advanced forex trading software designed for both novice and experienced traders.
Automation Perfection: With Galileo FX, expect 24/7 trading without manual interference.

Broker Compatibility: Partner up with any forex broker that embraces MetaTrader 4 or 5.

Zero Minimum Deposit: Begin your trading journey irrespective of your initial capital.

Swift Setup: Dive into trading quickly with the provided installation guide and tutorial videos.

Presets to Kickstart: Over 60 pre-optimized settings are at your disposal, providing a strong foundation for your trading strategy.

Settings Galore: The software grants full freedom to modify settings, aligning with personal trading philosophies and risk parameters.

Evergreen Software: Benefit from continuous software upgrades at no extra charge.

Layered Loss Protection: A quintet of features, including stop loss and trailing settings, work in harmony to protect your capital.

Premium Configurations: Optimize trades in special markets like Gold, Silver, and USD/CAD with verified settings.
Diverse Currency Pair Support: Trade major currency pairs, widening your portfolio and opportunities.

Multiple Timeframes: Whether you're a scalper or a long-term trader, choose the timeframe that meshes with your approach.

Integrated Money Management: Navigate your capital efficiently with built-in tools.

Trail Profits & Secure Break Evens: Maximize profits and safeguard your capital with advanced features like trailing stops.

Risk Management: Automated stop loss and take profit features to ensure calculated trading.

Versatile Testing Ground: Use Galileo FX for both demo and live accounts, giving you a sandbox for strategy testing.

Unwavering Support: Round-the-clock email support ensures you're never in the dark.

Professional Installation: Ensure seamless setup with Galileo FX's installation service, catering to both desktop and mobile platforms.
Discover the extensive features of Galileo FX that set it apart, empowering traders with automation, flexibility, and a host of powerful tools for optimized trading experiences.
User Testimonials: Users worldwide laud Galileo FX for its seamless UI, prompt customer support, and robust toolset. Many have reported profit upticks and minimized losses, with a special nod to the platform's comprehensive educational resources.

Distinctive Value Proposition: Galileo FX's full automation, profitability potential, and user-first customization options set it apart. Eschewing high-risk strategies like Martingale, it offers three software editions – Personal, Plus, and Pro – each catering to distinct user requirements.

Premier Settings: Dive into niche markets with Galileo FX's premium settings for assets like Gold and Silver, among others. These settings, backed by rigorous testing, promise enhanced trading dynamics.

Setup Assistance: Opt for Galileo FX's professional installation services, covering both PC and mobile ecosystems.
Trading Outcomes Snapshot: Galileo FX has registered impressive performances across various assets and timeframes, with its dashboard showcasing granular gains data. For instance, NZD/USD yielded a +632.7% gain within a year.

Customization & Innovation: Galileo FX's customization potential empowers users to continuously iterate and discover optimal strategies. The emphasis remains on vigilant trading and capital protection.

Assured Loss Safeguards: Five distinct loss protection levels, from stop-loss configurations to lot size settings, ensure capital remains protected during volatile market phases.

Trustworthiness: Various factors, from positive user feedback on platforms like Trustpilot to detailed backtesting data, reinforce Galileo FX's genuine value proposition. The platform's commitment to transparency, cautious trading strategies, and unwavering support further distances it from potential scam labels.
Discover the Right Galileo FX Version for You
Compare prices and features to find your perfect fit.
Let customers speak for us
Disclaimer: Trading in the forex market carries inherent risks and may not be suitable for everyone. The performance of the Galileo FX robot is influenced by market conditions, and past results do not guarantee future performance. Ensure you fully understand the risks before using this software, and seek advice from an independent financial advisor if necessary. Galileo FX is a tool to aid in forex trading but should not be solely relied upon for investment decisions. Always trade responsibly.